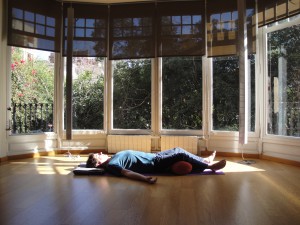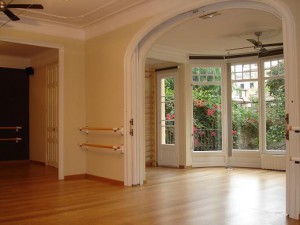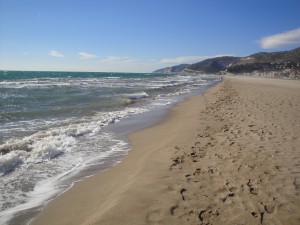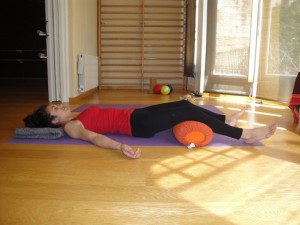 Yoga Nidra Teacher Training Course, level 1, 40 hours,  Certified by Centres Darshan Barcelona.
(Darshan System:  Guided meditation +relaxation +creative visualization, applying N.L.P.(Neuro-Linguistic Programming)),
In a week, from Monday 3 to Saturday 8th, August.
Learn and

learn to teach

one of the most effective Meditation and Relaxation Techniques, combined with Creative Visualization and N.L.P. in 1 week, in Barcelona (Level 1;  1 of 2 levels).
The Course is in SPANISH   and also it is useful to be able to teach Yoga Nidra MINDFULNESS  Darshan, Level 1.  (Yoga Nidra Darshan has 2 Levels).
Small groups:  There are only 16 seats in each course, to ensure the quality of the Course.
---
In DARSHAN (Therapies + Yoga-Pilates + Yoga-Nidra-Darshan) we discovered yoga nidra 20 years ago, and, since then we have continued to practice an to improve it  continuously.  We love the Yoga Nidra Darshan practice !
We learned yoga nidra directly in India, in the Bihar School of Yoga (Mungher, Bihar), and we were direct disciples of Swami Atmatatwa, which in turn was a direct disciple of Swami Satyananda, which we had the good fortune to meet directly.
It is a wonderful technique, guided meditation and perhaps one of the most effective relaxation technique.
---
We have improved and we have created the Yoga Nidra DARSHAN System, from the combination with Neuro-Linguistics Programming and from our experience of 20 years and devotion to the practice.
We love Yoga Nidra DARSHAN and we are thrilled to share it with our students.
We have already taught  19  NIDRA Courses.
In the courses have come many students with varied interests and occupations: teachers, psychologists, several teachers of yoga of different styles, business consultants, professional coaching, sports coaches, several teachers of Pilates, and some people have signed up just to know one of the techniques of meditation and relaxation most effective.
Yoga Nidra MINDFULNESS,  DARSHAN System: can be used to enter in deep and complete relaxation States. From the first days that you practice Yoga Nidra Darshan you can experience the effects and they are truly amazing on every level.
It is one of the best forms of guided meditation and preparation for the meditation of any type.  In addition, is a way to connect with your Subconscious Mind and to enter "Alpha states of mind".
The whole practice of YOGA NIDRA MINDFULNESS  DARSHAN is a practice of Mindfulness with all its benefits. It can be combined with creative visualization and with design and installation of personal statements (SAMKALPA), that help us to achieve our personal goals.
---
Some advantages of Darshan System with respect to other yoga nidra Systems:
1.- It is possible to design different durations: short, medium or long. It is very useful to combine it with other techniques.

2.- It is combined with the Indirect Language of the NLP technique, and that is most effective to reach the Subconscious Mind.
3.-  The Personal Statement Design is made with NLP techniques, to achieve more effectiveness.
4.-  Nidra Darshan is the result of more than 22 years experience and devotion for the practice and, specially, for its practitioners.
---
This Yoga Nidra Darshan TTC is ideal for Therapists, Psychologists, teachers, consultants, busieness coaches, personal coaches, sports coaches, and teachers of Yoga or Pilates of any style.
Yoga Nidra Darsha is compatible with many other techniques: yoga various styles, Pilates, Alexander, Phisiotherapy, etc.  Normally it is practices at the end of these techniques. 
---

COURSE DATES AND TIMETABLE:  From Monday 3 to Saturday 8,   August.
Afternoons, from  5 p.m to 9 p.m,  24 class hours and 16 non contact hours, total = 40 hours.   Non contact hours mean study and preparation of yoga nidra darshan at home (at the hotel, etc.).
---
COURSE DIRECTION:
Ignasi Jyotirananda, Chemical Engineer, Translator, Yoga-Pilates and Yoga Nidra Darshan Practitioner and Teacher since more than 20 years.  Neuro-Linguiestics Programing Practitioner since 12 years.
He was direct disciple of Swami Atmatatwa, that was also direct disciple of Swami Satyananda in Bihar, India.  Swami Satyananda is the founder of the "yoga nidra style" that we learned during 4 months in India. We also practiced nidra during 2 months in Nepal. And we have practiced and improved Yoga Nidra Darshan for the last 22 years.
---
COURSE PRICE:  490  €  (it includes the Yoga Nidra Darshan Course, it does NOT include the stay in Barcelona nor the travel expenses).
Payment form:  Bank Transfer.
EARLY REGISTRATION (EARLY BIRD PRICE):  
390 € for Registrations before  MAY the  25th. 
It is  possible to Pay in TWO TIMES:  195 € to REGISTER in the Intensive Course    and  195 €  10 DAYS BEFORE THE COURSE BEGINNING. 
It is possible to pay  THROUGH  PAYPAL !! 
---
Contact us for information and to
registrate 
in the Yoga Nidra Darshan TTC
!
[contact-form-7 id="4″ title="Contact form"]